White Sheet Downs: Spencer's Bowl:
SSW-WSW; 755' asl; 215' ttb; ST 802 350 sheet 103; Site code: TBC
At the request of the landowner, this site is only open to full Avon Club Members and is subject to the restrictions detailed below. Make sure you have read and understood the Site Licence Agreement that can be found here. Remember that you must have a National Trust Helmet Sticker. Click here to download an application form for your sticker.
| | |
| --- | --- |
| Sites Officer: | Nick Somerville (01749) 880579. |
| National Trust Warden: | Kim Portnell, Stourhead Office, 01747 842005 |
| Rating: | Pilot and Advance Pilot Rated only |
| Permission: | MID WEEK ONLY! We have no permission to fly at weekends when the site is busy with model flyers. Pilot rated and Advanced Pilot rated pilots with a current Avon helmet sticker and a National Trust Helmet Sticker may fly for the purpose of launching for XC flights. CP rated pilots may not use this site. Please have your BHPA card and helmet sticker in place to show the warden if asked. If non Avon pilots arrive to use the site please request them not to fly.. |
| Directions / Parking: | Leave Frome going south on the B3092. Two miles after Maiden Bradley, turn left, immediately after the Red Lion pub, into Long Lane. Follow the track carefully for about 1 mile. There are a few parking spaces directly at the top of the hill and plenty more after the right turn along the top. Please do not block any gates. Access to the site is through the kissing gate on the right of the track. Remember to secure the rope on the kissing gate. |
| Rigging: | Paragliders can lay out anywhere to the left of the 'hump'. Hang gliders can rig just inside the field by the track and carry the rigged glider forward to take-off, or rig just behind take-off in front of the fence. |
| Take Offs: | Anywhere in the bowl but away from model fliers if present. Make contact with any model fliers before launching and agree on how the airspace is to be shared. Although we have priority during weekdays it is in our best interest to share when safety of conditions permit. |
| Local Flying / Hazards: | If the wind direction is to the right of Alfred's Tower it is better to fly the NW ridge as the north spur creates turbulence. Remember that this is a new site so treat it with respect and share your experience of flying it with other pilots and the club committee. |
| XC Flying: | Although there are various bits of airspace to avoid, there is the potential for 100km+ flights. First be sure to go North of the Longleat Lion Park and then again North of the Salisbury Plain Danger Area. |
| Top Landing: | The top landing area is very large and clear of any obstructions. Model fliers usually land to the right of the 'hump' so it is best to land to its left. |
| Bottom Landing: | The bowl is fairly steep but experienced pilots will have no difficulty in slope landing if going down. The middle area at the bottom of the bowl has sufficient space for the safe landing of paragliders but not hang gliders. There is no permission to land in the large fields beyond the hedge. |
| Telephones: | Red Lion pub at the entrance to Long Lane. |
| Hospitals: | Frome or Bath. |
| Emergency Access: | If required for emergency access, a key to the locked gate adjacent to the kissing gate can be obtained by contacting Kim Portnell, Stourhead Office, 01747 842005. |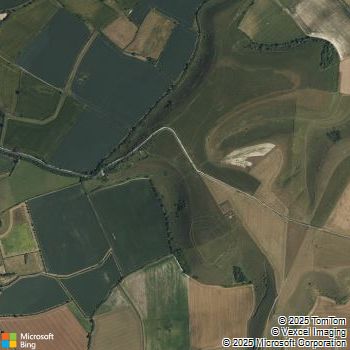 -->
---
This page last updated: 1st November, 2011
© Avon Hang Gliding & Paragliding Club, 1997-2013
E-Mail the